There are times when even the best arborist can't mitigate the issues affecting a tree's health. When pruning, pest treatments, cabling, bracing, or fertilizing aren't viable solutions, then North Georgia Arbor will navigate you through the requirements, steps, and options of tree removal.
We are experts at removing trees in tough places, so size, number, or location is not an issue. No matter how tight the spot, we will safely and efficiently remove the tree in question. Our team are expert riggers and climbers, and we will methodically plan any tree removal. We meticulously plan every cut and drop to ensure everyone's safety. The time we spend planning and helps us to protect nearby trees. We also go to great lengths to have the least amount of impact on your yard. When we are done, you will have a hard time noticing any disturbance to your yard or property.
Lastly, we are your local tree ordinance expert. Tree ordinances in counties and municipalities that we service are becoming more restrictive, and we will help you work with the local government arborist and to file the proper permits. Don't get surprised by a several thousand dollar fine, because you were unaware of the new local tree ordinances. We will make sure that that you know all of the potential risks and how to navigate the government requirements. We can also help you with any additional tree planting that might be required or recommended.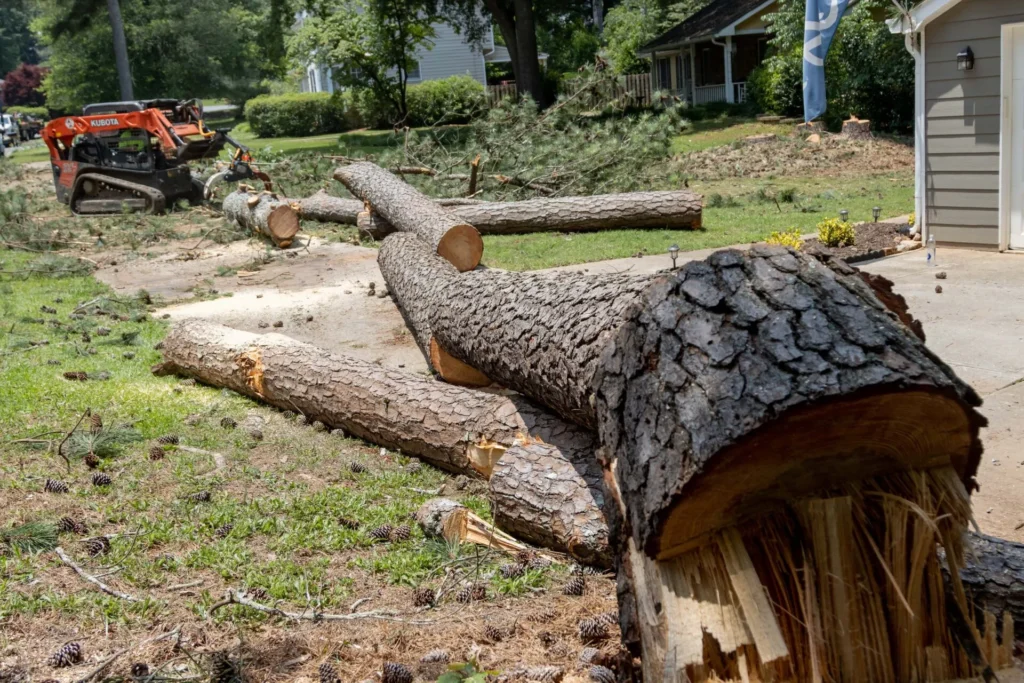 Tree in a tight spot?
When you have a diseased tree that's nestled in-between healthy trees, it can be tricky to remove it. We remove trees in tight spaces safely and efficiently and protect healthy trees during the process. We can also use a boom truck to remove trees, if needed.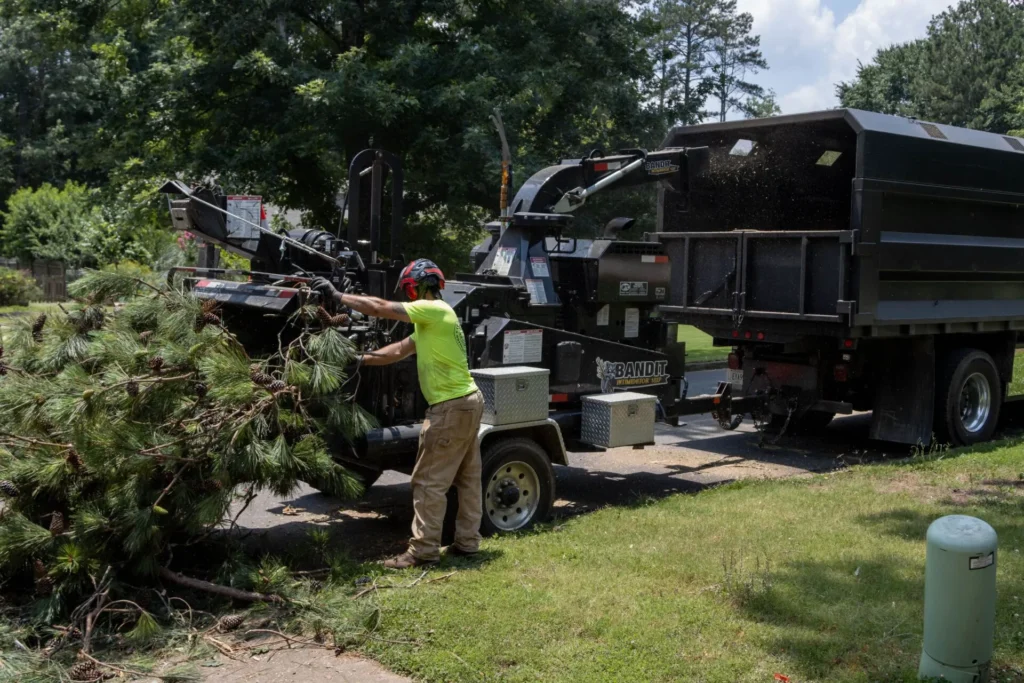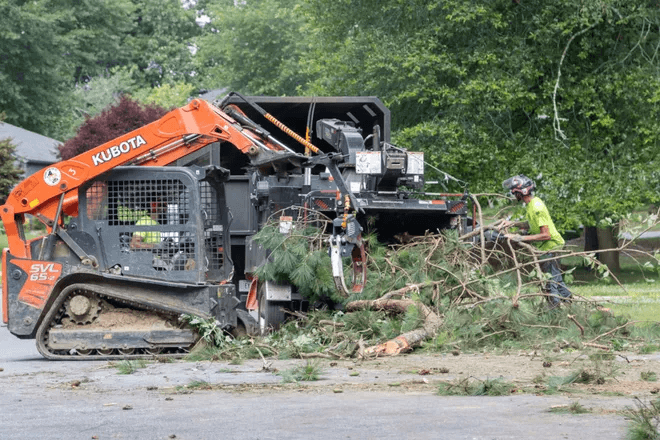 Great experience with Kevin and crew!
Awesome team of guys. Kevin is very knowledgeable and professional. Best tree service I've hired and I've worked with several companies. He will be getting all of our business from now on! Does great work on big dangerous trees or smaller jobs. Used on multiple properties. Highly recommended to family/friends or anybody. 5 stars!
Great company to work with. Very reasonable on price compared to other companies I had come out to give me quotes. I highly recommend.
Had Kevin come out today and take out 19 Leyland Cypress trees. Very professional group of guys. They were in and out with all the clean up complete in about 8 hours including a lunch break. I couldn't be happier with the job and the outcome. I definitely would recommend this group.
Clay, Dean and their crew did a fabulous job for us. Very difficult landscape to work with but did everything we asked. Dean was amazing with his free climbing and taking care of trees. Would highly recommend.
If you're looking for top notch professional tree service then Kevin, Brett, and their team (Clay & Dean) are the ones for you! They cut down a 65ft red oak for us, removed a large fallen red oak from our yard, and trimmed up several of our other trees. They have the knowledge, skill set, and equipment to do the job and we couldn't be more pleased with the results.
These are some of the kindest men I've ever met. Our cat was stuck about 70 feet up in a tree in our backyard, and Kevin sent Dean and Mario from a paid job to come rescue our baby for free. I will never forget it. We are forever grateful to them! 💛
Kevin and his crew took down a huge tulip poplar right next to the house for me (was dropping huge branches, was hollow up top.) Also had a bunch of stumps leftover by the previous homeowner. They were fast, professional and cleaned up after themselves.
great working with Kevin. after agreeing he had his crew out the very next day and took 20min to bring down my tree and haul it away. stellar work! highly recommend